SPOTTED: Crafted by Mei
Variation of heart shaped charms on this one here eh? *grins* Sure is a pretty piece there alright! Keeping the colour play to the minimum but still looking good all at the same time! Sure is amazing!
SPOTTED: N.E.R.D.S
What else is hot for this season you ask? Well it has got to be colours and geometric shapes! And to think we can have the both combined in this babydoll dress here sure is awesome, can? *grins*
SPOTTED: Soak Republic
Ahh.. check these out babes! Awesome gems for rings! *grins* they sure do look pretty fanciful there don't they? And that's what we loike about them already! *giggles* While stocks last babes!
SPOTTED: Baby Be Dazzled
For the princess in you, here's more headbands! Not the usual ribbon kinds, but with these, how can you say no? Tee-hee. I'd like one for myself too! What say you? Check 'em out for more designs!
SPOTTED: Winkstick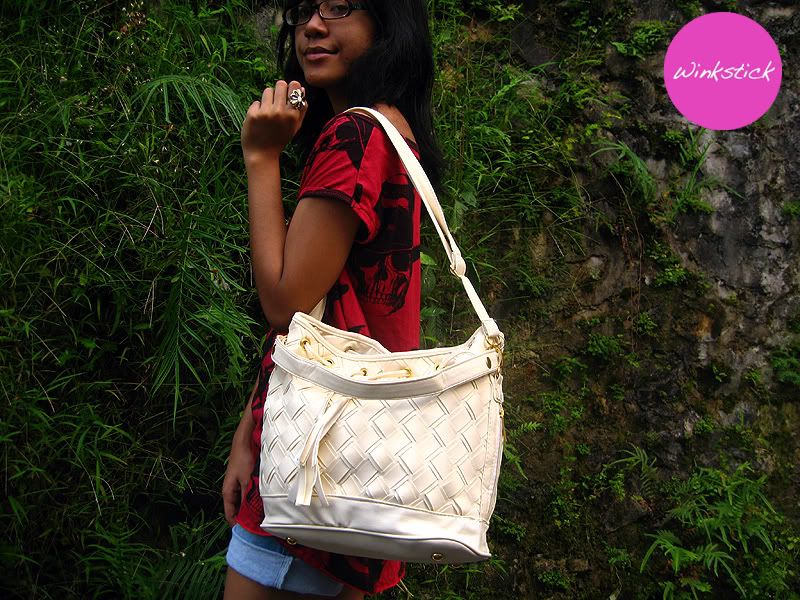 Ahh.. them weaved bags sure are hot stuff alright! Especially when they're these kinda sling bags, you so cannot miss out! Plus, they're not the usual black or tan colours we're used to having *winks*
SPOTTED: Ancient Orchids
And she's back in the game with even more goodies! Woot! Floral prints for the summer, looking absolutely awesome there already, no? That whole asymmetrical feature, I loike it!
SPOTTED: Daisy Deariesx
Here are more necessities for them summer, and all in awesome colours as well too! Well I'll be, fancy a pair of purple shorts? Tee-hee. Sure is something we'd wanna own alright! Woot!
SPOTTED: Dusky Wings
Studs on shoes? Well, here's plenty! And be it black or white, they still look as awesome as before, can? *grins* What say you? Grab a pair? Oh, do hurry while they still got your size!
SPOTTED: Hugs & Kisses
There we have, more purple goodies! And they're skinny jeans, can? Ready stocks as well too! Woot! Now we sure wanna get some already don't we babes? Tee-hee. Of course, available in other colours as well too!
SPOTTED: Kenjo Limited *Newbie*
Ahh.. here's something else we haven't seen in a while babes! Denim leggings sure are hot stuff, can? No matter what the season is, denim leggings are forever more! Woot! I loike it!
SPOTTED: VaVaVoom!
And what do you get with some awesome studs? On a jumpsuit as well too? *grins* Looking pretty fantastic to me there alright! And they got one which is cropped as well! Woot!
XOXO,
Your sister in shopping