SPOTTED: Simply Bedazzled *Newbie*
Bling bling all the way with this one here, can? And guess what? They've got a whole set with this one here babes! *grins* That's what's the best! And this would look awesome paired with that LBD there, can?
SPOTTED: Tasty Cherry Chapstick
Check out this one here babes! Looking awesome with the double hooks there, no? I think it's got a touch of sexy and fierce-ness to it as well too, can? Woot! Sure is looking fab!
SPOTTED: Kangoo Shop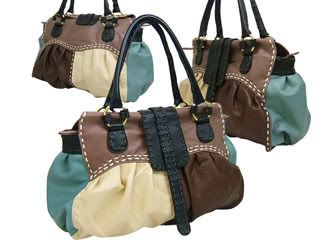 Patch 'em up and you've got it looking awesome! Tee-hee. And the colours there sure are sweet as well too, no? I'd sure think so and this would make a great one for work or play! Woot!
SPOTTED: The Attire's Attic
Here's another versatile piece! Tie the bow the way you want it and you'll have plenty of variations for this summer dress here already! Woot! What say you? *winks* Sure is worth it, can?
SPOTTED: D Mask
Masks galore! We sure do need some after a hard day's work, no? And this one here's from Kose and they're going for a real affordable price too, can? *winks* Check 'em out for more beauty products babes!
SPOTTED: Stephanie's
Pretty beads and also a rose to match it! Aww.. that sure is sweet, can? And to think that the beads and polymer clay are so different from one another yet they match so well!
SPOTTED: Al-muntaqa
Ahh.. it has been a while since we've seen blouses like these, can? And check out the embroidery details on it as well too! Oh, do get them before they run out of sizes alright? Seeing them selling out real fast!
SPOTTED: Emmy Cubic
Need some polo tees? They've got some for you! And they're looking good alright. I've always loved the polo tees for their collars. Sure is a smart look there, no? *winks* Perfect for a casual day, anytime!
XOXO,
Your sister in shopping